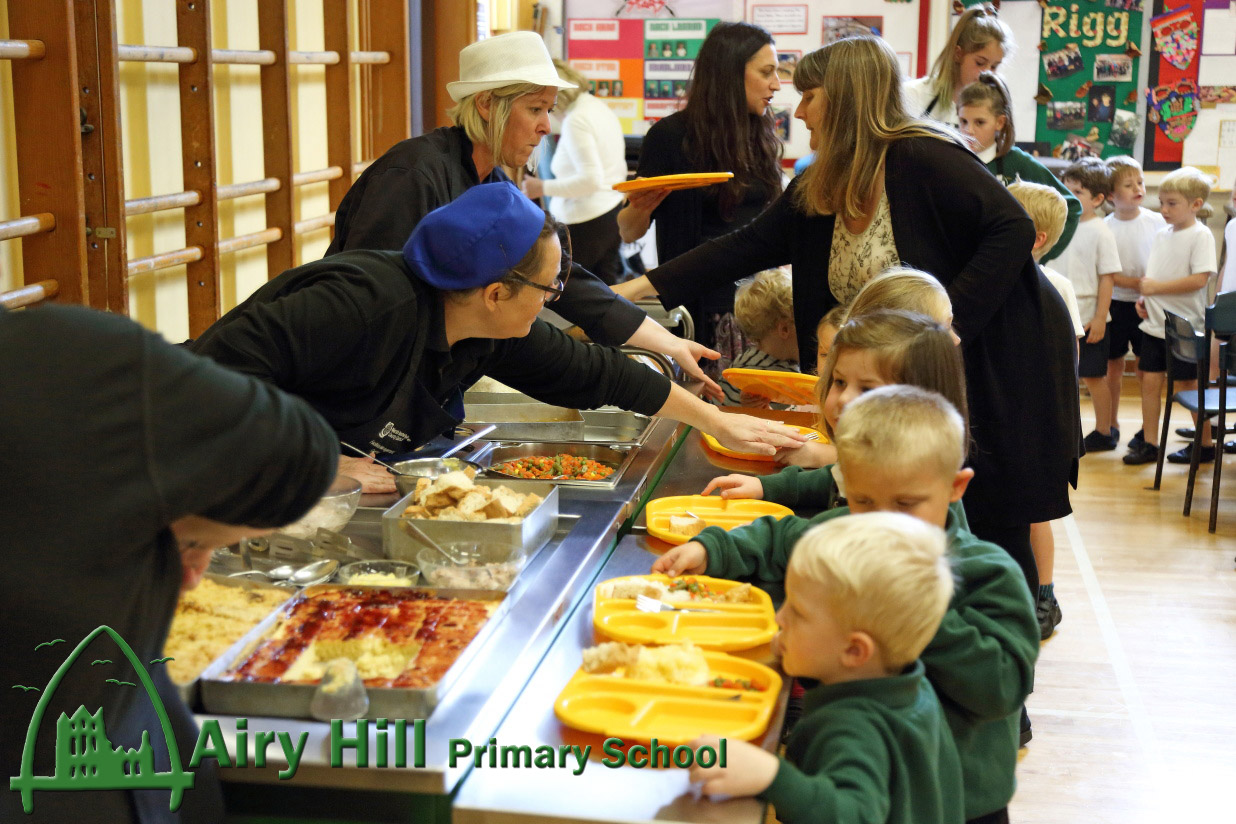 We offer delicious school dinners, cooked on site by staff from North Yorkshire County Catering Service. Our Hot Dinner menu runs on a three-week rotation which is published in advance so that children and their parents will always know what the hot option is.
In addition to this children can opt to have a jacket potato or sandwich each with a range of fillings. Take a look at our latest menu below.
The cost of a school dinner will be £2.50 from September 2020 and can be paid online termly or half-termly in advance or every Monday for the whole week via MCAS Dinners. School dinners for nursery children cost £1.70.
School Dinner Menu – Summer Term 2020
Free School Meals
Free school meals are available to children whose parents are in receipt of one or more of the following benefits:
income support
income-based job seeker's allowance
income-related employment and support allowance
child tax credit with an income of less than £16,190 and not in receipt of working tax credit
support under part VI of the immigration and asylum act 1999
guarantee element of state pension credit.
Where parents are entitled to working tax credit during a four week "run on" period immediately after their employment has ceased, or after they have started to work less than 16 hours per week, their children are entitled to free school meals.
Children who receive income support or income based jobseeker's allowance in their own right are also entitled to free school meals.
Should you meet the above criteria, you can apply by using the application form in the useful downloads section.
Applications are usually processed the same day. If your child is entitled to free school meals you will receive a letter confirming the date when the meals will start. The school is also notified that your child is entitled to free school meals. In the meantime, you should continue to pay for free school meals until confirmation comes through. Schools may be able to arrange a reimbursement of any monies paid whilst your entitlement is being confirmed.
If you are not entitled to free school meals you will be notified in writing.
Further Information provided by North Yorkshire County Council