2018-2019
Year One's class teacher is Miss Locker, other adults regularly working with this class are Mrs Stewart, Ms. Estill, Miss Priestley and Mrs Britton.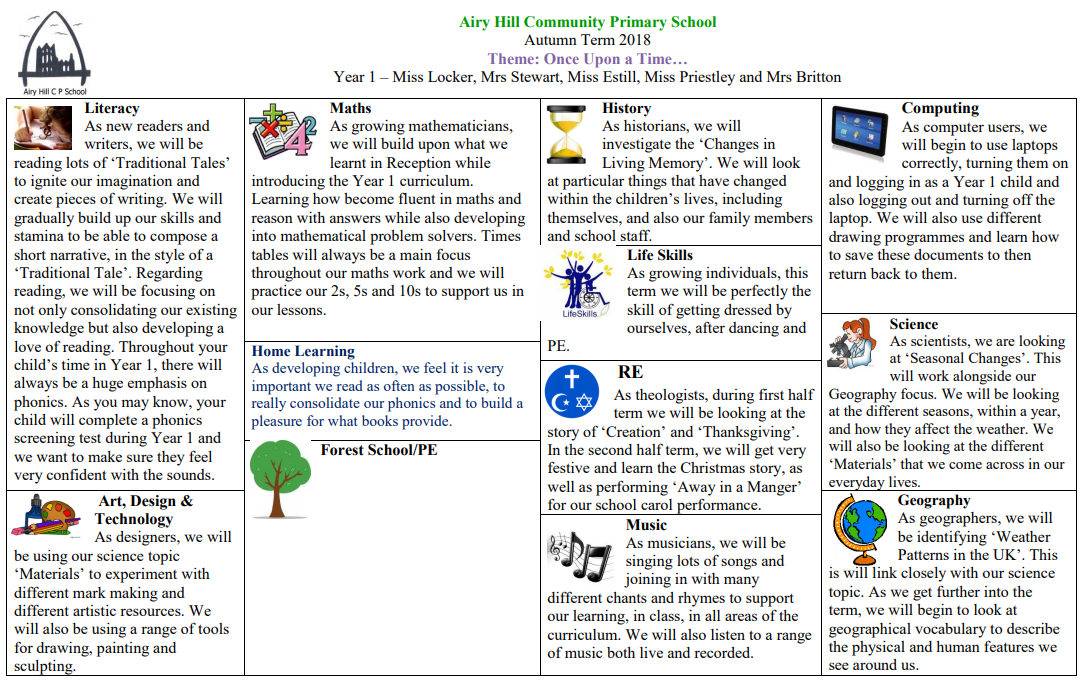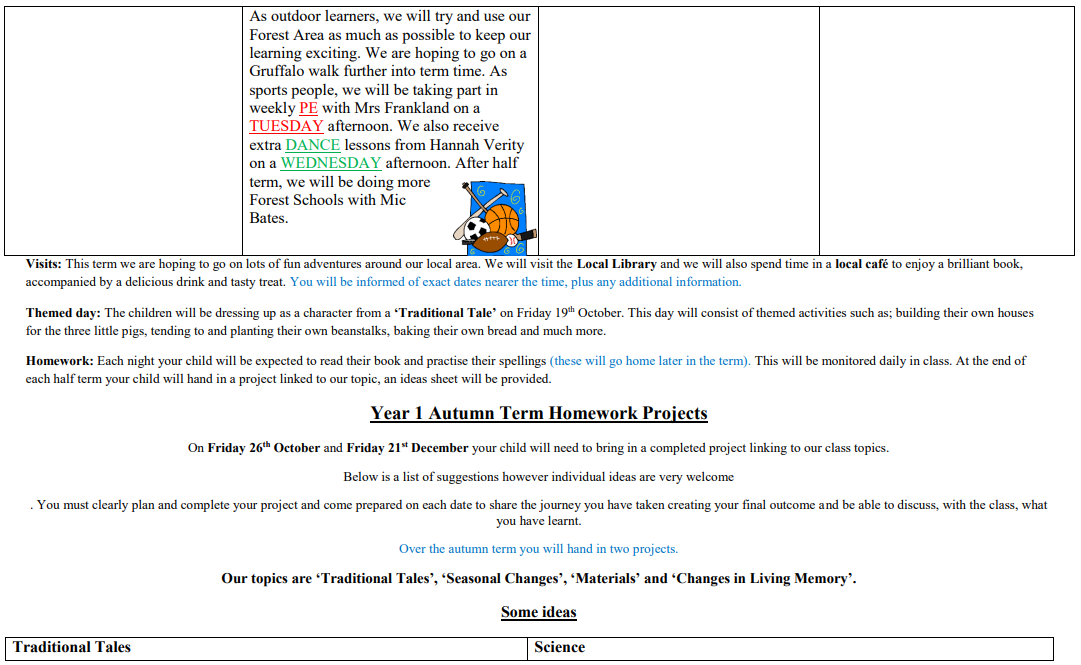 2017-2018
Year One have been looking at the 'We're Going on a Lion Hunt' story.  We started with a lot of talking about the story, and how it was similar or different to 'We're going on the Bear Hunt'. We sequenced pictures, thought of some amazing adjectives to improve the story and looked at word endings. We then went on our own lion hunt around school. Sadly we didn't see a lion. Maybe another day! We thought of new adjectives to describe our surroundings, planned and wrote a recount about our walk.
We are currently writing to the Gazette. We believe the lion visited school, when we found footprints, which seemed to turn and back up to the top field. We are making posters to warn others about the lion, and hopefully we might get a few letters in the gazette!