Behaviour at Airy Hill Primary School
At Airy Hill, we have three simple school rules that are the same for all children including nursery.
The three school rules are:
Be kind
Be Safe
Be Ready
We tackle low-level disruption by giving small reasonable consequences for small failures to follow reasonable instructions.
If pupils don't follow our reasonable and clearly explained instructions, we have some steps: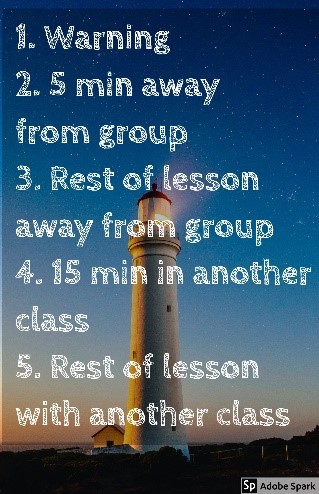 Recorded warning
5 minutes away from group
Rest of session away from group
15 minute withdrawal to another class
Withdrawal for remainder of morning or afternoon/ parents called /SLT informed
Rewards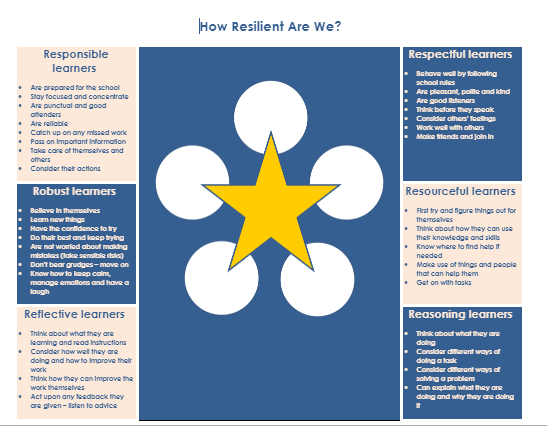 We believe that recognition is more powerful to children than rewards so we avoid too many stamps and stickers in school (although they are used occasionally). Instead, we focus on children working together to achieve 'Whole Class Rewards' by displaying the learning behaviours that we really want to see.
We record these on a chart like this:
Celebrations
We love our weekly celebration assembly to which all parents and carers are invited. There is a 'Star of the week' for each class as well as a whole school 'Writer of the week' certificate. We also award a times tables certificate to one child from KS1 and KS2 and good friend awards but the by far the most exciting award is the coveted 'Infant Cup' which goes out to a child in either Year 1 or Year 2 each week. We always reward children's efforts rather than academic achievement. The assembly is always a warm and happy part of our school week.
Bullying
We have a strict zero-tolerance approach to bullying. We work proactively with children through half termly anti-bullying assemblies and with support from our trained up team of 'Anti-bullying ambassadors'.
Incidents
Any serious incidents are always recorded with statements taken from all children involved. Whenever possible we resolve these incidents within school and then inform parents so that they can be followed up at home. Occasionally we have to ask parents to come into school for a meeting to discuss next steps to support children's future behaviour.