Airy Hill's Anti-Bullying Ambassadors are children who have put themselves forward as role models for friendly and safe behaviour, in and around school. One child from each year group is selected and this changes every academic year.
As ambassadors, the children are committed to creating and maintaining an environment where we all feel happy, supported and safe. Having the ambassadors provides our pupils with another person, in the learning environment, that is trustworthy and can make them feel comfortable and happy at school.
Meet our Anti-Bullying Ambassadors:
"I have actually had the anti-bullying training in my old school. I like making people feel happy. It is rewarding!"
"I like school, it's a good place to learn. I play with my friends"
"School is a really good place. I like to play with others and help sort out fall outs."
"I wanted to help people if they are lonely"
"In this school, I wanted things to change for people to stop saying mean things. I think I'm doing a good job."
"School is good. It's fun. Me and my friends have fun at school."
Anti-Bullying Ambassadors 2021
Our Anti-Bullying Ambassadors meet regularly to nominate class members for 'Friendship Awards'; we carry out surveys (which we create as a team), across the school, to get a range of 'Pupil Voice' about individual knowledge on bullying and also current feelings towards school; we take part in assemblies; we wear badges in school so children can find us when they need us; and we organise and plan activities to promote good, friendly behaviour. We promote friendly behaviour and kindness and our Ambassadors are passionate about this.
The Diana Award:
The Diana Award is a youth charity founded in the memory of Diana, Princess of Wales, and her belief that young people have the power to change the world. The Diana Award is given to young role models who are selflessly transforming the lives of others and recognises young people going above and beyond in their daily lives to create and sustain positive change.
The children in our school were given this prestigious award for their hard-work and determination, in their roles of Airy Hill's Anti-Bullying Ambassadors.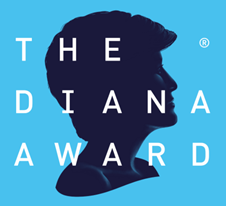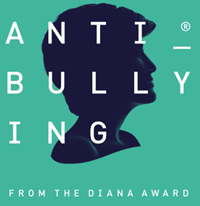 The Diana Award's Anti-Bullying work is supported by HRH The Duke of Cambridge and engages young people, parents and adults to change the attitudes, behaviour and culture of bullying by building skills and confidence to address different situations.