2018-2019
Miss Stewart is the Year 3 class teacher, the other adults working in this class are Mrs Marr and Mrs Backhouse.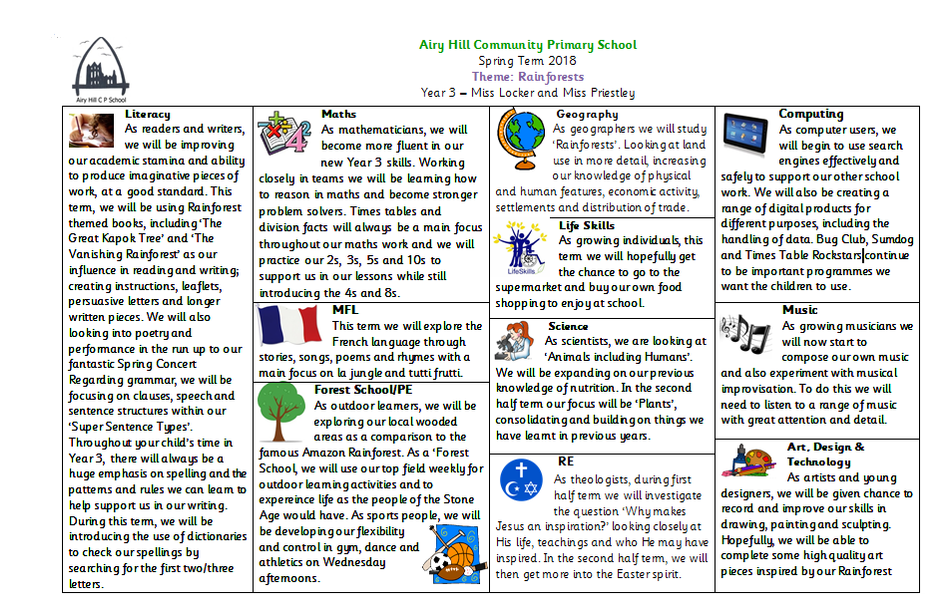 We are very busy children in Year 3. Here is a timetable to help you remember when we are doing different things.

Y3 have been living the roman life! We created our own hobby horses and "raced in the colosseum". We did some beautiful watercolour silhouettes of roman ruins. As a sweet treat, our class creating individual roman roads in a clear cup. The layers were made from a variety of sugary snacks. In science, we have been experimenting with magnets and forces. Each Friday we have been trying a range of exotic fruits to widen our diet and stay healthy #FruitFriday! We've also taken part in different sporting activities in the local area.