2018-2019
Mr Armstrong is the Year 4 class teacher and the class teaching assistant is Mrs Backhouse.
Autumn Term 2018
This term, Year 4 have enjoyed exploring our woodland area during their weekly Forest School lessons.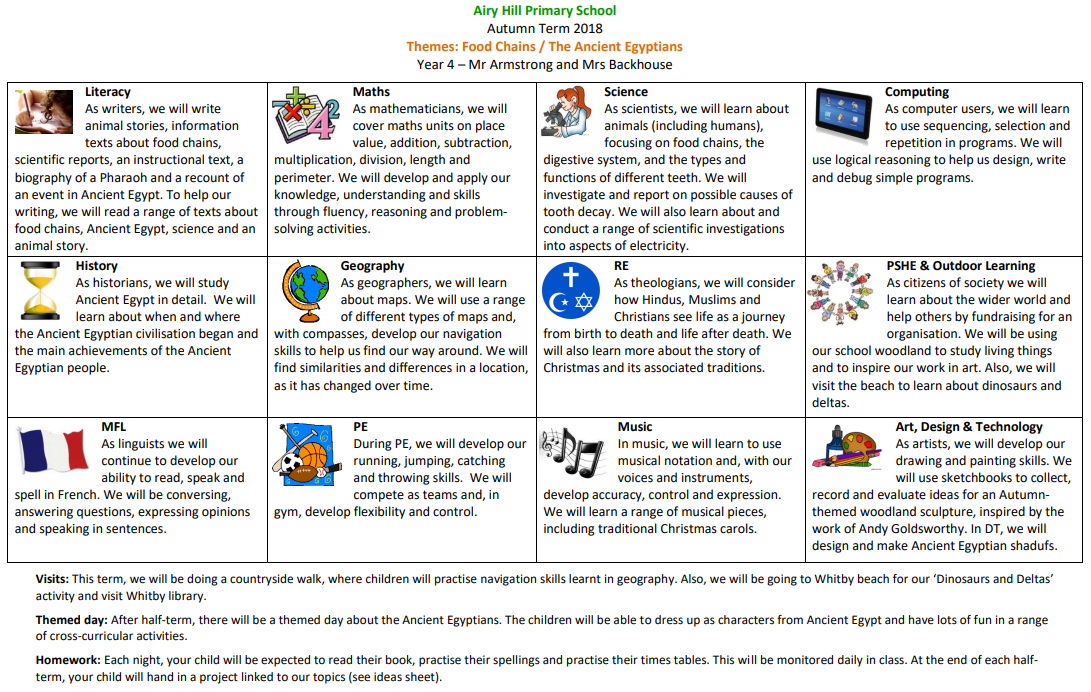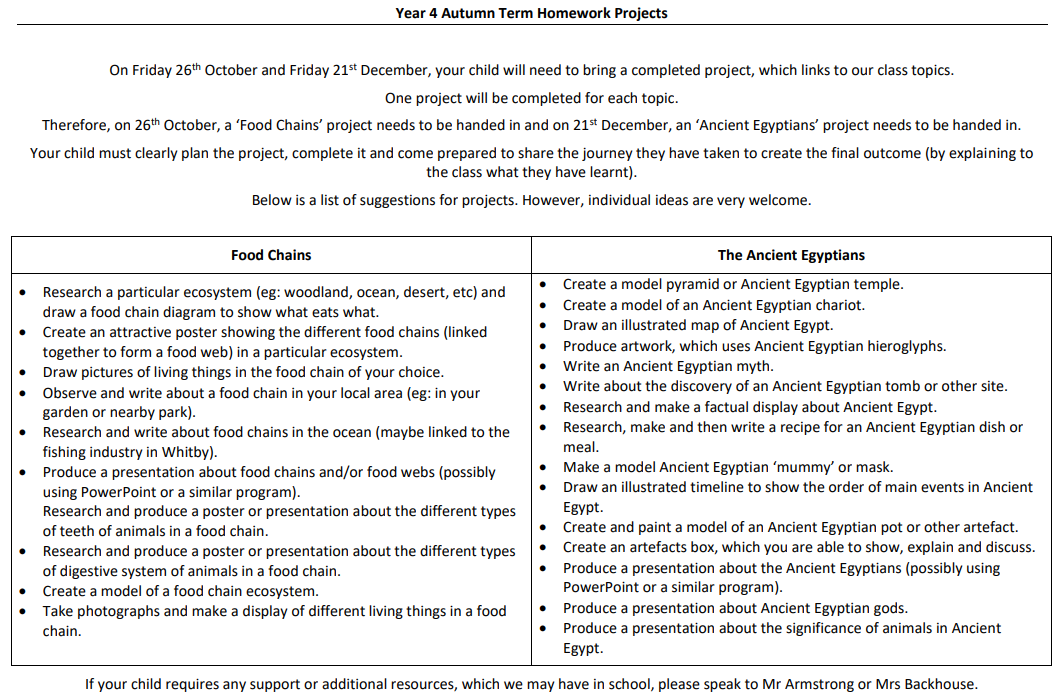 Monday

Tuesday
Wednesday
Thursday
Friday
Reading book and homework diary.
Reading book and homework diary.
Reading book and homework diary. Games/PE kit suitable for outside. Any homework.
Reading book and homework diary. Musical instrument and music. Swimming kit (summer term)

Reading book and homework diary.

Dance/PE kit suitable for inside.
  In year four we are having a great time, learning and making discoveries in year four. At the moment we are using modern maps and our knowledge of Anglo Saxon Place names to create a visual understanding of Anglo Saxon Britain and its settlements. Continuing with our Anglo Saxon theme we are looking forward to baking our own bread using a historic recipe. As our dance lessons with Hannah come to an end we hope you can come and see our hard work either at Let's Move 2018 at the Pavilion or at the spring concert.
Here are some of the photos from our trip to the Abbey.
We had a wonderful time sketching, painting and thinking of descriptive vocabulary to describe the landscape.
We came back to school full of enthusiasm for writing about the legend of King Arthur.