2018-2019
Miss Worthington teaches Year 5 on a morning and Mrs Burns teaches this class on an afternoon. Mrs Marr is the class teaching assistant.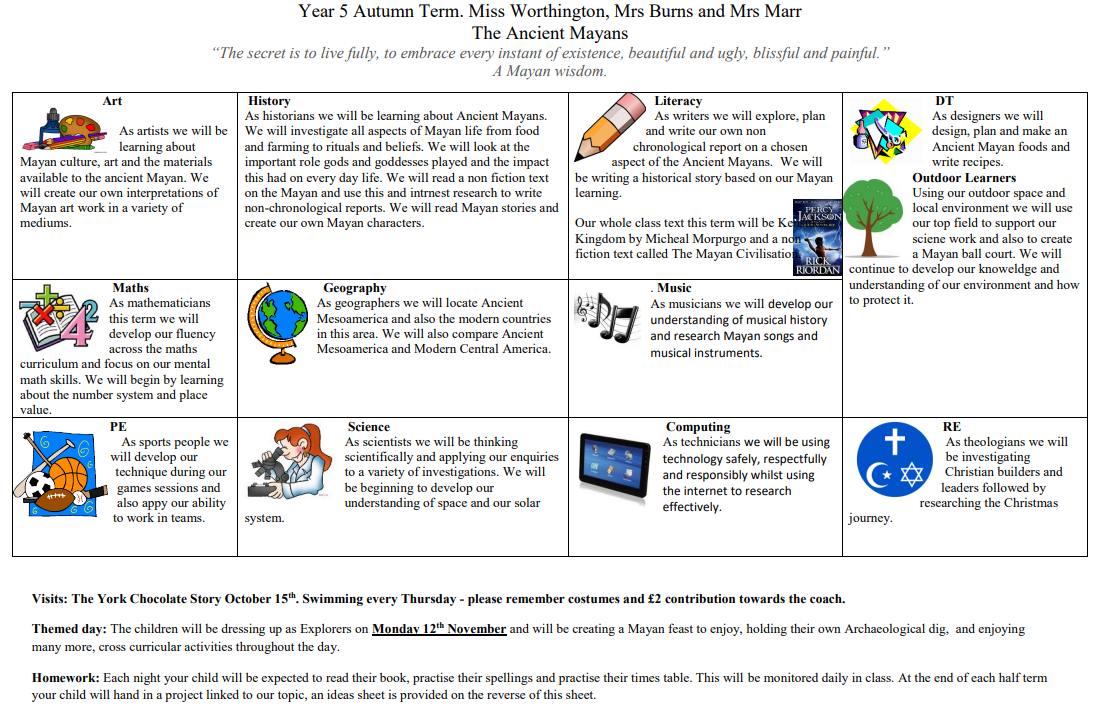 Year 5 (Spring Term)
Since Christmas, the main Year 5 topics have historical and scientific themes. In history, we are learning about the Tudors, including the various kings and queens and some events, which happened at the time, in and around Whitby. In literacy, we have been reading works by the famous playwright, William Shakespeare, and have written our own versions of his stories (making them understandable for younger children). In science, we have been learning about how materials can change and their various properties. This is involving a wide range of investigations; one of which we have written into a full scientific report, illustrated with line graphs.
We are doing lots of creative work, including writing poetry and designing 3D buildings, inspired by the work of the American architect, Frank Lloyd Wright. As well as having lots of opportunities for discussion across all subjects (including R.E.) we regularly exercise our vocal chords in singing sessions. We have been involved in (and competing in) lots of sports and have been enjoying our weekly swimming lessons. In geography, we have been learning about the amazing Americas and, in French, we have been developing our speaking, listening, reading and writing skills. We have been doing lots of maths; working really hard to develop our understanding of fractions and will be learning more about decimals and percentages by the end of term. Finally, our Chromebooks are proving very popular for lots of activities, including using an online dictionary or thesaurus, Clicker for writing, Bug Club and the ever-popular, and highly competitive Times Table Rockstars.
Here are the things we need to bring each day:
Monday

Tuesday

Wednesday

Thursday

Friday

Musical instrument (if having extra music lessons)

Homework

Homework diary

Wellies and warm, waterproof clothing (if at Environment Team)

Homework diary

Games kit

Spellings for test today

Homework diary (for checking)

Swimming kit

Homework diary

Homework diary