The Importance of Reading
Part of our mission, here at Airy Hill Primary School, is to ensure that reading is at the centre of all learning at home and at school. The school is determined that
every pupil will learn to read
regardless of their background, needs or abilities. Pupils at Airy Hill are familiar with and enjoy listening to a wide range of stories, poems, rhymes and non-fiction.
Airy Hill Primary School is committed to:
Teaching EVERY child to read
Closing the word gap
Developing a love of reading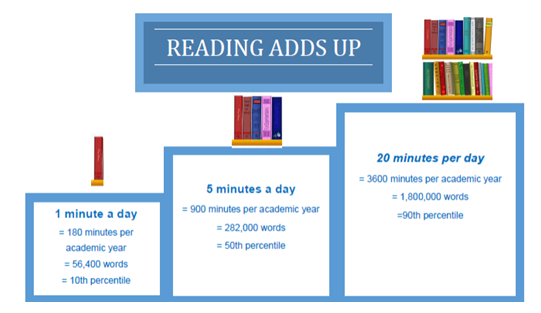 "Reading for pleasure is more important for children's cognitive development than their parents' level of education and is a more powerful factor in life achievement than socio-economic background." (Sullivan and Brown, 2013)
Please download our reading brochure designed for parents and families to find out more.